Below is a list of English Airports
with direct flights to Budapest Hungary
Budapest has a large and modern international airport which is on the eastern edge of the city. On a normal clear day you get great views of the Danube and the city centre when coming into land or taking off. The airport has two main terminals, which are some distance apart. The older terminal, 'terminal 1' handles the cheaper airlines like Easyjet and Wizzair and alike. The second terminal is newer and is divided into two. It is referred to as terminal 2A and 2B but they are the same building with the same transport links and parking. Terminal 2 A&B handles the main airlines like British Airway and KLM and alike. The airport is now served by a newly built access road that links straight onto the main motorway ring road that goes around most of Budapest. There is also a newly built motorway that links the town of Gödöllo to the ring motorway. This means the car journey between the airport and Gödöllo town only takes 25 minutes. The church in Gödöllo will make sure that you are picked up from either terminal b car and taken straight to the town.
Bristol
London Heathrow
London Gatwick
London Luton
London Stansted
Ryanair
Birmingham
Manchester
Exeter
Flights from UK to Budapest
Below is the flight information that I (Neil) have compiled today (Thursday 24th January 2013). It is not all the flights to and from UK to Budapest but I think it is all the relevant ones. One thing to note is that Ryanair only fly from Bristol to Budapest on Saturdays and Tuesdays.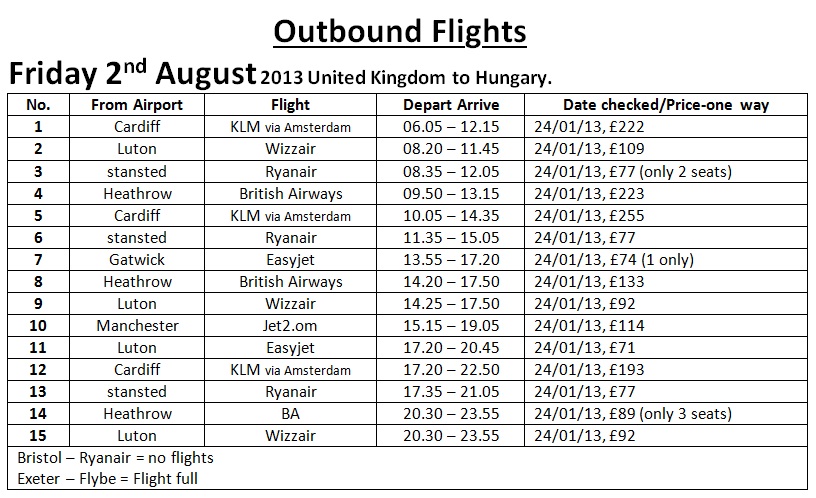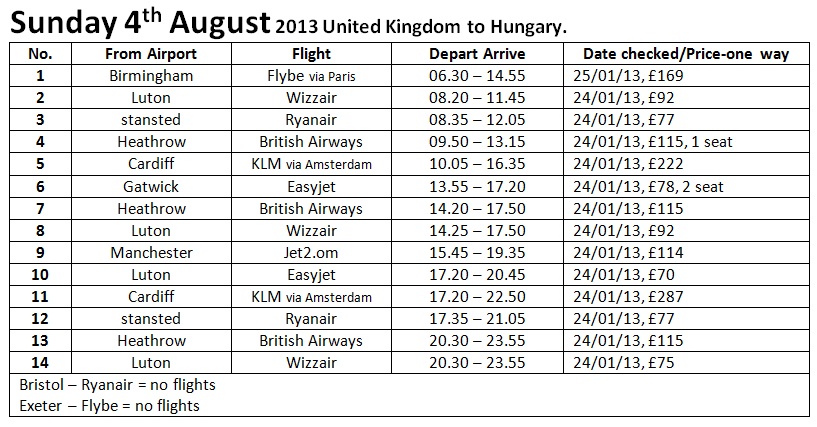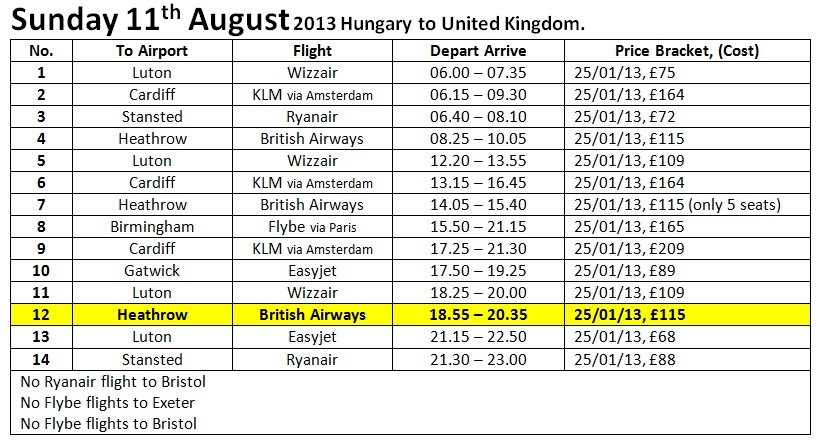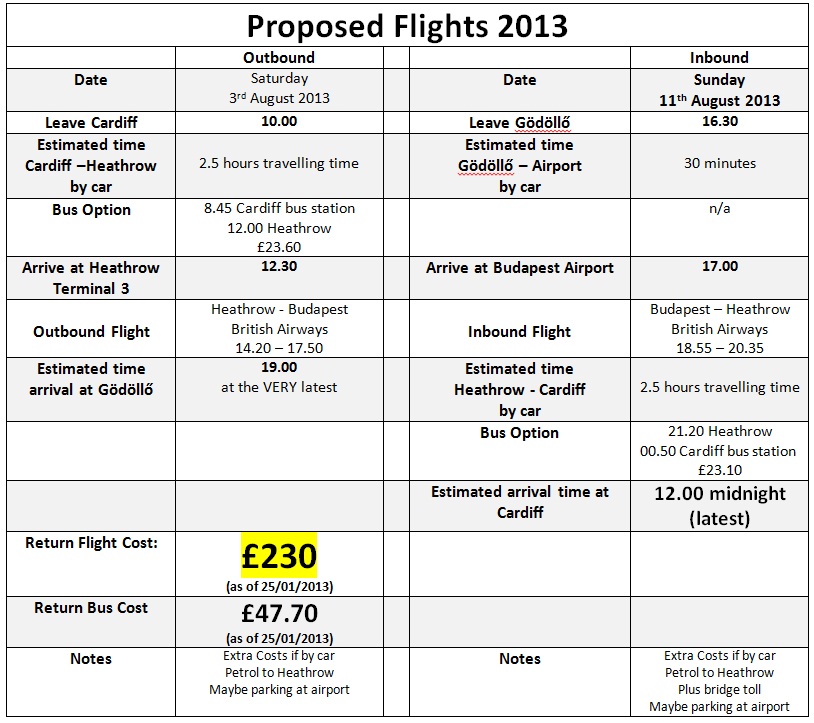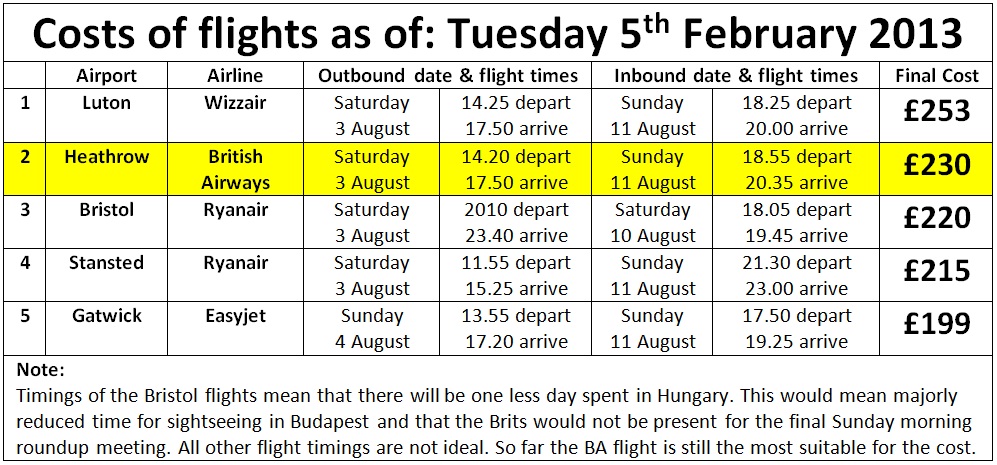 -/-